Dev Letter: Performance Improvements Plan
Hi,
First of all, lags and crushes in certain phone model has been continuously reported from the community, and we'd like to share with you guys about the progress we've made in terms of this question. Also, we'd like to introduce some future optimization plans. Though we may not be able to disclose too much details, we hope to show you guys what we've achieved as much as possible.
During Season 7, we focused on the optimization of RAM consumption. And we conducted thorough tests in different scenarios. Besides, we also improved the sky diving process, during which crushes take place most frequently. After that we started optimizing some other scenarios like outdoor environment and construction complex.In fact, we conducted a before-after test on Samsung J3 Luna Pro, and came out with the following results, which we are happy to share with you guys.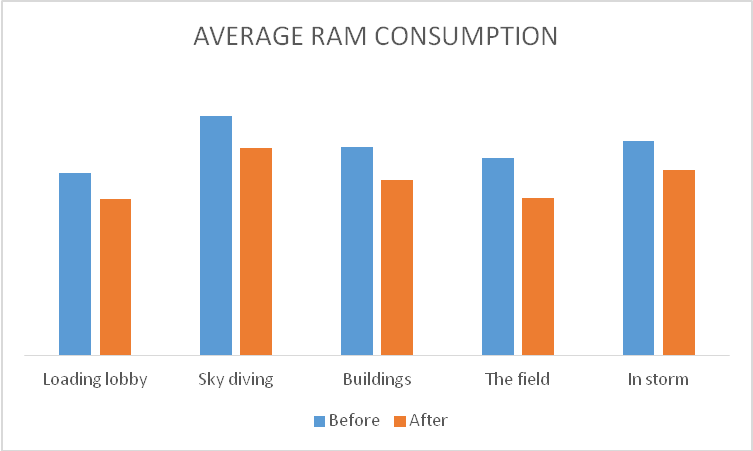 In the meantime, in order to improve lags and crushes on low-end cell phones, we changed some graphic effects,and now our players can acquire better gaming experience based on the current graphic quality,
Another exciting news is that in the soon coming Season 8, we've adjusted the number of trees. Especially in areas you guys think that there are too many trees, we've strengthened their tactics features, weakened the boundary elements, and raised the frame rate.
We also improved the collision modes on the map, which means you can find in our game that some bugs in collision have been solved, and the general frame rate on the whole map has been raised.
Apart from these, some complicated building structures have been simplified, and we've made some brand-new adjustments on how objects appear and their location on map. In another words, players will spend less time on exploring the map to find resources, and the performance consumption caused by these objects will be reduced.
In the end, we'd like to mention that in the future, we will continue to improve our map as well as game performance. And thank you all for your passion and long last love to Creative Destruction. If you have any complain or suggestions, you are more than welcomed to let us know. (Email address:cdgame@corp.netease.com)
-C.D. Yamamoto